THEATRICAL PRODUCTIONS
POLTER-HEIST
In the summer of 2018, Scott reached a major turning point in his hyphenate (acting, writing, and directing) career. He auditioned for a role in "Contempt of Court" a dinner theater courtroom farce being put on by a community theatre and non-profit organization called, Lend Me a Theater. He was offered and accepted the role of Sydney Schyster, Esquire and got to ham it up with a very talented cast and crew over five performances in various venues that fall. 
The following January, he was invited onto the Board of Directors as a Member-at-Large. Early on in his term in this role, he volunteered to be the Director of their fall show, an audience participation supernatural murder mystery dinner theater production called "Polter-Heist" written by Tony Schwartz and Marylou Ambrose. And, just two weeks later, he held auditions for "Polter-Heist", a production that marked his theatrical directorial debut with copious amounts of help from the talented and experienced LMAT crew. It was a job he had been preparing for just about all that summer in various ways and given him numerous opportunities that today he is still enormously grateful for and the wonderful people he met on stage and off in the crew and cast that he found great fellowship with.
One such person was his Assistant Director, Doris George. The foundation for their bond was first realized in one of their first one-on-one brainstorming sessions. What made it so great was that he was able to learn from her many years working behind the scenes on various productions big and small. She was able to inform his decision-making about getting his vision realized on stage. He learned about how to compromise some ideas, while looking at things from whole new perspectives. This helped Scott to articulate how to ask for and get what he wanted out of set design, lighting, sound, and from his performers from the very beginning of the process.
This carried through much of the pre-production with the incredibly talented cast and crew through rehearsals that were held three times a week for a couple of months. There were some ups and downs as there is to be expected with any production no matter the budget or scope of the play being put on. In the end, from the time that the curtain went up at Bedford Town Hall, and through the curtain call at Tupelo Music Hall in November for the fourth and final show, there was a sense that respect, amity, and accomplishment felt by all.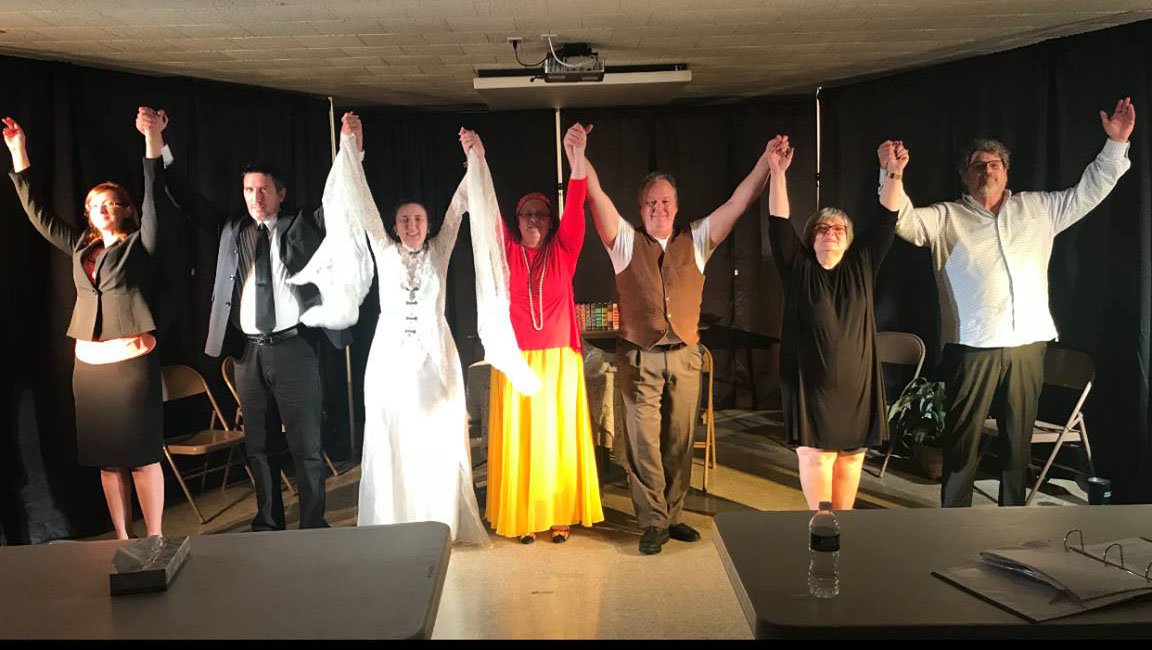 Join Scott on his Journey
Sign up below to receive the latest news and updates from Scott.
GET IN TOUCH
To contact Scott, please use the form below to submit your message.